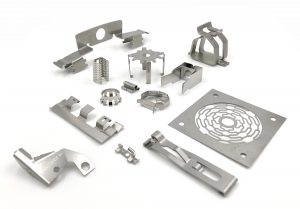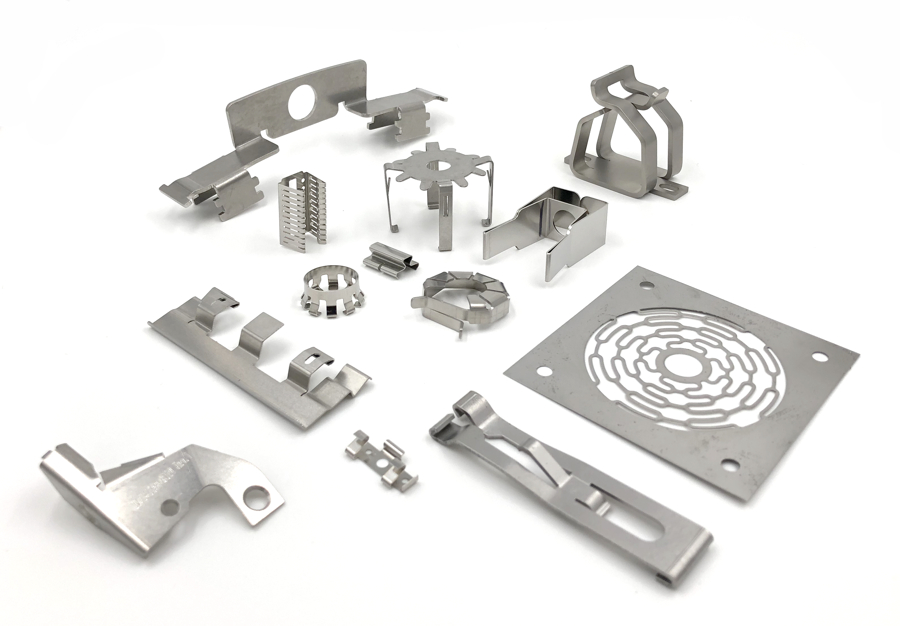 In the electrical engineering and electrical industry, technical springs such as Leaf springs , Form springs , Flat springs , Compression springs, Extension springs and Contact springs Used in very different functions and installed in almost all electrical engineering devices: They are very often used as flexible fastening parts, safety springs, vibration-inhibiting connecting parts or electrically conductive contact points. In addition, they are used as a storage element for force and path compensation or as counter and contact force. Contact springs are used, for example, for medium and low voltage transmission in lighting fixtures, lamps and automatic circuit breakers or as Battery contact . Spring clips are used as installation material for cable routing in solar and photovoltaic systems.
Basically, the deals Electrotechni k with all technical devices that are operated with electrical energy. The main areas of electrical engineering include drive technology, building technology, medical technology as well as electrical devices from trade, household and entertainment electronics, lighting technology and lamp technology, building technology and security systems, electrical installation, Medical technology and much more.
Range of technical springs for electrical engineering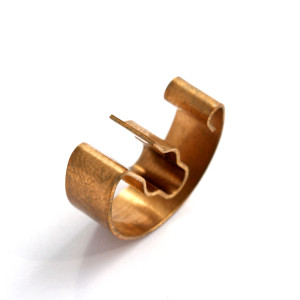 The Gutekunst Formfedern GmbH specializes in the production of individual leaf springs, shaped springs, flat springs and contact springs Flat material has specialized and manufactured these for 30 years in every desired shape and property for the respective electrical engineering application. Regardless of whether it is easier Flat contact or elaborately shaped contact and form springs – it is important that the technical spring fulfills its function in a stable and optimal way.
Gutekunst Formfedern manufactures and develops leaf springs, shaped springs, flat springs and contact springs in sample production, small quantities and large series. There are practically no limits to the design of individual technical springs for electrical engineering. In addition, Gutekunst has a large selection of products specially tailored to the requirements of electrical engineering conductive spring materials and conductive surface treatments .
Scope of production of technical springs
Material thickness: 0.1 to 3.0 mm
Bandwidths: 1.0mm – 150mm
Plate sizes: 1500 x 2500 mm
Manufacturing techniques : Lasering, punching, etching, bending, folding, embossing, soldering, nibbling, joining, pressing, grinding, thread cutting, welding, assembling
Spring materials : Spring steel (EN 10270-1), stainless steel (1.4310, 1.4571 and 1.4568), aluminum (Al, AlMg3), non-ferrous metals such as various copper alloys, bronze (CuSn), brass (CuZn), numerous special alloys
Surface treatments : Zinc plating (Zn), copper plating (Cu), nickel plating (Ni), silver plating (Ag), gold plating (Au), vibratory finishing, barrel finishing, deburring, phosphating, burnishing, lacquering … other surface treatments on request
Individual spring technology solutions
You need application-specific Form springs , Flat springs , Leaf springs , Contact springs , Spring clips , Battery contacts or Metal clips for your electrotechnical application? Then just send us using the following "Form springs" request button the data of the desired technical spring including drawing or CAD data as well as the requested quantity. We will prepare a non-binding offer for you at short notice. You can also contact our experts directly. You can reach the technical department of Gutekunst Formfedern by email info@gutekunst-formfedern.de or by phone at (+49) 07445 85160.
For more information:
Technical springs for the electrical engineering and electrical industry