Laserteile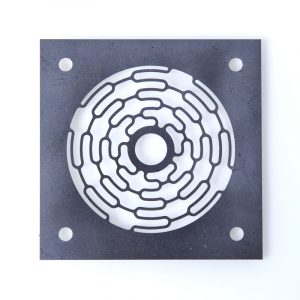 are metal parts made to customer specifications, which are made with modern computer-controlled CNC laser cutting machines from the various flat materials get cut. The visible advantages of laser parts include the flawless cut edges, without any formation of burrs or dust, and the absolutely true-to-size cutting edges with the finest contours. Another advantage is the rapid production of prototypes or series production using the CAD data provided by the customer. And compared to other methods, such as the Punching , are the manufacturing costs – especially at smaller lot sizes – cheaper.
Manufacturing of laser parts
For production of Rushing the customer's CAD files, after a technical check, are processed further and for Laser cutting transferred directly to the laser cutting machines. It then depends on the type of material in the thin and thick sheet metal area whether the laser parts are cut with a Co2 or solid-state laser. Particularly in the thin sheet metal sector, the solid-state laser with its lower laser power is mainly used when cutting the laser parts; this further reduces the unit costs. In addition to non-ferrous metals and non-ferrous metals, Gutekunst Formfedern also offers this Laser cutting of stainless steel and aluminum at. Laser parts are most often used in the Material types 1.4310, 1.4301, CK75G, CK75H, CuBe2, CuSn6, m ALMG3, MK101 and 1.4568 processed and purchased. However, any type of material requested by the customer with a material thickness of 0.1 to 3.0 mm can be processed, up to a panel size of 1250 x 3000 mm.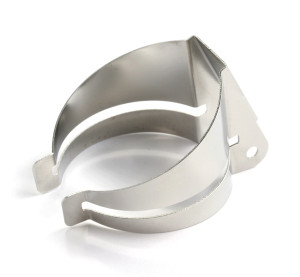 Further processing of laser parts
With further processing steps like Forming, edging , Deep drawing, soldering, welding and gluing can be made from simple, one-dimensional laser parts, and complex molded parts with special, versatile properties. Especially for prototypes, samples and small quantities, Gutekunst also relies on the production of Form springs , Flat springs , Metal clips , Clamp glasses, Contact springs , Retaining clips , Spring clips , Spring clips and pipe clamps based on this fast and cost-effective manufacturing method Laser parts .
Surface treatments of laser parts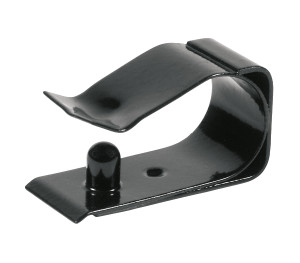 Regardless of whether the finishing of laser parts involves special corrosion protection, optical or conductive Surface treatments , medical purity, organic or inorganic surface systems, hydrogen embrittlement or galvanic coatings. Or whether it is about browning, phosphating, electropolishing, Slide grinding of laser parts goes.
The flexibility is high: With the right surface treatment, any desired individual article property can be created in addition to the material properties.
Have laser parts made
If necessary to individual laser parts , Metal parts and Laser cuts Simply send us your CAD data, a drawing or a sketch with the desired number of pieces by email laserteile@gutekunst-formfedern.de or about our Inquiry form for laser parts .

Gladly takes over Gutekunst form springs that too Laser cutting in contract manufacturing with own or provided materials. If you have any questions, please contact our technical department by email laserteile@gutekunst-formfedern.de or by phone (+49) 07445 8516-30.
More information on laser parts and laser cutting